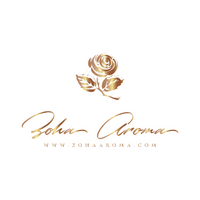 This perfume oil is inspired by Xerjoff Richwood.
Main notes: Tangerine, Bergamot, Grapefruit, Black Currant, Damask Rose, Patchouli, Sandalwood, Vanilla, Labdanum & Musk.
Quality Fragrance Oils
I received Xerjoff Richmond along with 2 other fragrance oils. All three were very good. The technology today makes it possible for perfumers to create fragrances much closer to original fragrances, but still, not all fragrance concentrates are created equally. Perfume formulations can specify aroma compounds dissolved at different percentages in perfume solvents such as dipropylene glycol. The end results can be less concentrated than other formulations, but both will claim they are pure. These oils are more concentrated than other oils I've purchased inspired by the same fragrance.
slow buy nice
Don't know genuine one but zoha version is nice .
What i don't like is how slow is zoha shipping.
They waited week to ship after I placed an order.