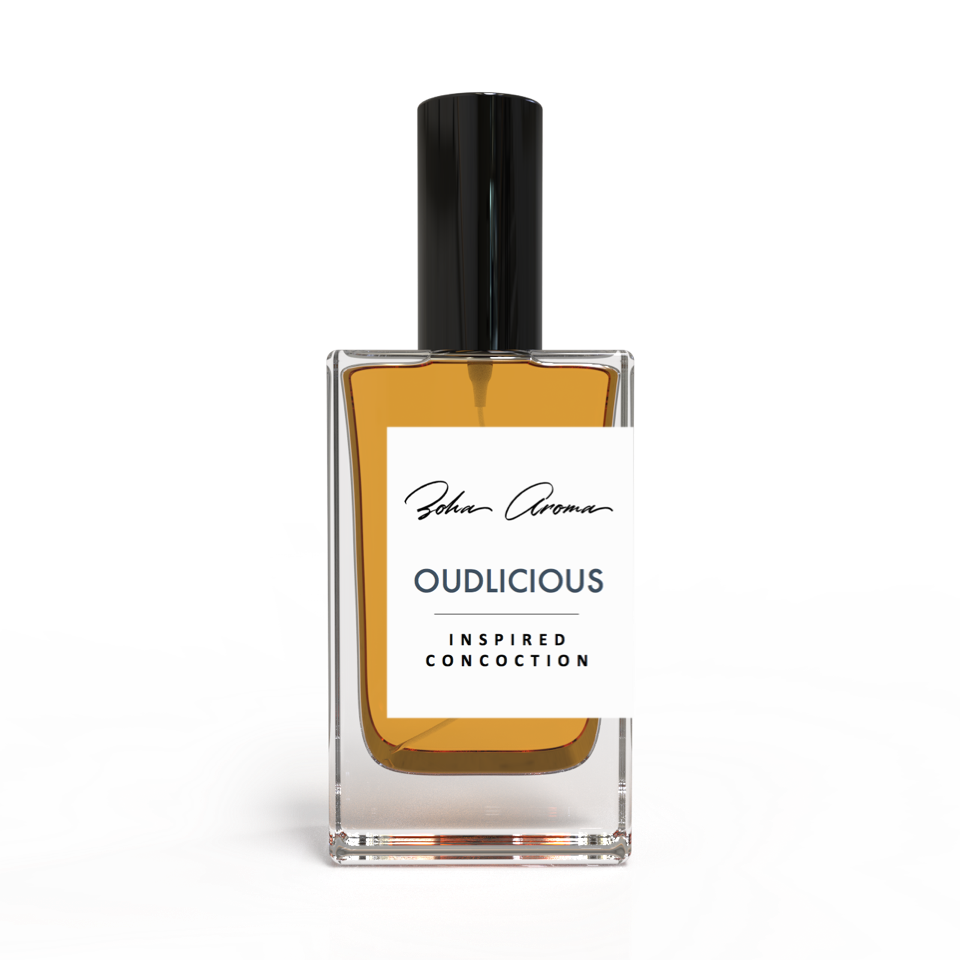 OUDLICIOUS is inspired by Maison F. Kurkdjian Oud Satin Mood
NOTES: Rose from Turkey, Vanilla, Agarwood, Benzoin and Violet.
Concentration: Eau de Parfum
I could not wait to receive this beautiful masterpiece. The Oud is well blended with the Turkish rose and simply divine! I love MFK but The House of Zoha Aroma is the BEST!
I'm becoming obsessed with this fragrance house. Your original frags are incredible and the inspirational frags are fantastic as well. The vanilla in this is so smooth and comforting. The dry down is powdery and woody and great for any season.
This is very close to the original and satisfies my desire to own this fragrance. Excellent sillage and longevity.
sweet and pleasent scent. performance is great! stays on clothes for weeks and performance on skin is amazing! my friends all love this as well. all around great scent.
I was eagerly waiting for this to arrive in the mail and finally, here it is! I have to give props to Zoha for massively stepping up their game and dabbing into EDP territory. Add to that the personalized card with signature and the high quality atomizer and labeling, this tells me that this is a product of hard work from perfume lovers, to perfume lovers. Now, as for the scent itself: the rose is stronger than the original and the lasting power is almost up to par as well. I'm patiently waiting for the "Noir" version of this (or "Absolu") where the rose is considerably dialed down and the oud & vanilla are the main players. Maybe a coffee note in there to roughen it up and make the rose a subtle, background accord? It will put the original and Montale's Intense Coffee to shame! Endless possibilities when it comes to this art form. Bravo guys, keep going!