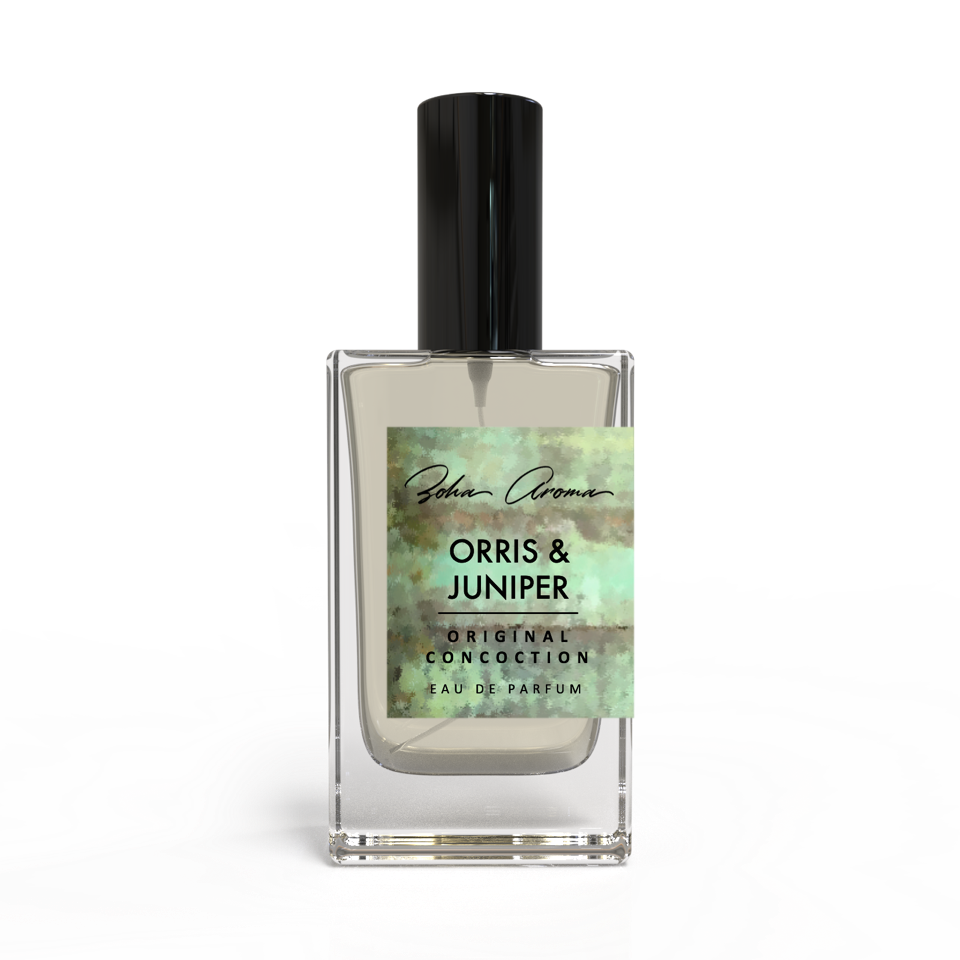 Indulge in the invigorating freshness of Orris & Juniper, an exclusive fragrance by Zoha Aroma. This fragrance is a tribute to the harmonious blending of two classic ingredients - orris and juniper - creating a truly original scent that is classified as fresh and aromatic.
From the moment you spray Orris & Juniper, you will be captivated by the uplifting burst of citrus, which is quickly followed by a deliciously sweet combination of herbs and woods. The heart of the fragrance is the perfect balance of orris and juniper, while the base note of leather adds a layer of boldness and sophistication to the overall composition. This fragrance is perfect for both formal and casual occasions, making it a versatile addition to your collection.
Experience the magic of Orris & Juniper, and let it transport you to a world of sensory delight.
Main notes: Citruses, Mint, Basil, Nutmeg, Black pepper, Orris Root, Juniper, Turkish Rose, Pine needles, Incense, Sandalwood and Leather.
Concentration: eau de parfum
I just got around to sampling this. I bought so many samples! Please restock big bottles soon! Iris isnt listed as a note here but this reminds me so much of Prada Infusions of Iris but way way better. Buying a small bottle now since large bottles are out of stock. Please dont change the composition or discontinue it would be so sad.