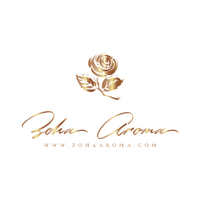 This fragrance oil is inspired by: Baraonda by Nasomatto
Main notes: Whiskey, Woody notes, Ambrette, Ambroxan, Rose and Musk.
Baraonda
I have the original bottle of Barahonda.
But this oil is in no way inferior, the whiskey and woody notes are even better expressed.
Longer lasting, 10 hours and a 1-2 meter train.
Very high quality, Zoha well done!
Can't speak to the similarities of Zoha's oil and Nasomatto's frag but what I've smelled the last few hours from this oil is exactly what I have read in many reviews of Baraonda. The boozy whiskey opening is amazing. It doesn't overpower but set the stage for something very elegant. This oil has gone through at least 3 changes through its life on my wrist so far(4hrs in) from boozy to smoky & woody, to sweet candy rose, back to dry woody. I dig this and if this oil is anywhere close to the og it is a homerun! Oh and projection is about 1-2ft which is this is legit.
I haven't smelled the original fragrance, but this oil smells NICHE quality. It opens up like a nice 12 year old scotch. There is a slight floral note that plays into the opening but it is mostly boozy! The dry-down does turn softer and sweeter. It smells like a gourmand fragrance stirred in with a glass of whisky on the late dry-down. I thought TM Pure Malt was a little boozy but this is the most natural BOOZIEST fragrance I've smelled. The performance is great as well as the uniqueness of the scent character. I am impressed by this fragrance and the quality. It is by far one of the most unique scents I've ever smelled. If you like whisky/boozy fragrances, this is THE BOOZY FRAGRANCE to have in your collection!