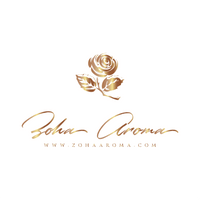 Mukhallat Ajeeba, which means "Strange/Wondrous Blend", is composed of what would be considered as bold notes, such as patchouli, musk, amber and oud. However, the scent itself is rather light and exceptionally pleasant. In its opening, notes of rose and jasmine are prominent, while musky notes in the background add powdery and soapy nuances to the scent. Notes of amber, vanilla and oud very subtly appear to contribute more depth and richness to the blend.
Main notes: Jasmine, Rose, Patchouli, Musk, Powdery accord, Amber, Vanilla and Oud.
Always wanting to try new/unfamiliar scents,I happened upon this surprise.
Firstly,I feel a calming,sweet and confident version of myself when wearing this gem. Yes GEM😉!
So impressed was I that I reordered as soon as I could.
There is no lingering trail,however you get a subtle but equally present sillage.
In one word - NICE.