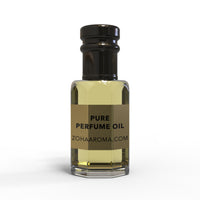 Hermés Un Jardin sur le Nil
This fragrance is inspired by: Hermés Un Jardin sur le Nil.
Notes: Grapefruit, Green Mango, Bulrush, Lotus, Tomato, Carrot, Orange, Hyacinth, Peony, Musk and Iris.
Classification: Unisex
Citrus Fresh
I own the original; it's beautiful but just does not last so I stopped purchasing. I'm so glad Zoha Aroma has created this beautiful fragrance because not only does it smell like the original but the notes are sharper and they last a lot longer than the original Hermes spray. If you love Un Jardin Sur Le Nil or citrus notes this is a must buy. Such a fresh and clean scent bursting with citrus. Another great creation by The House of Zoha Aroma.
I have the original spray of this Hermes fragrance. I am mind blown at how close this oil is. So spicy green and a soft musky dry down. Just gorgeous.
Imagine ripe(not over ripe) fruits with green veggies. This smells so good and last long and well balanced.