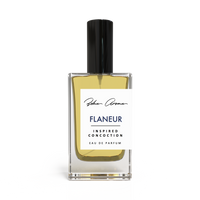 FLANEUR is inspired by Parfums de Marly Carlisle.
Main notes: Nutmeg, Green apple, Tonka bean, Rose, Patchouli and Vanilla.
Concentration: Eau de Parfum.
Great 👍
Even though you guys too a while to send my fragrances, I must say I received a lot of compliments…they are so good and long lasting.