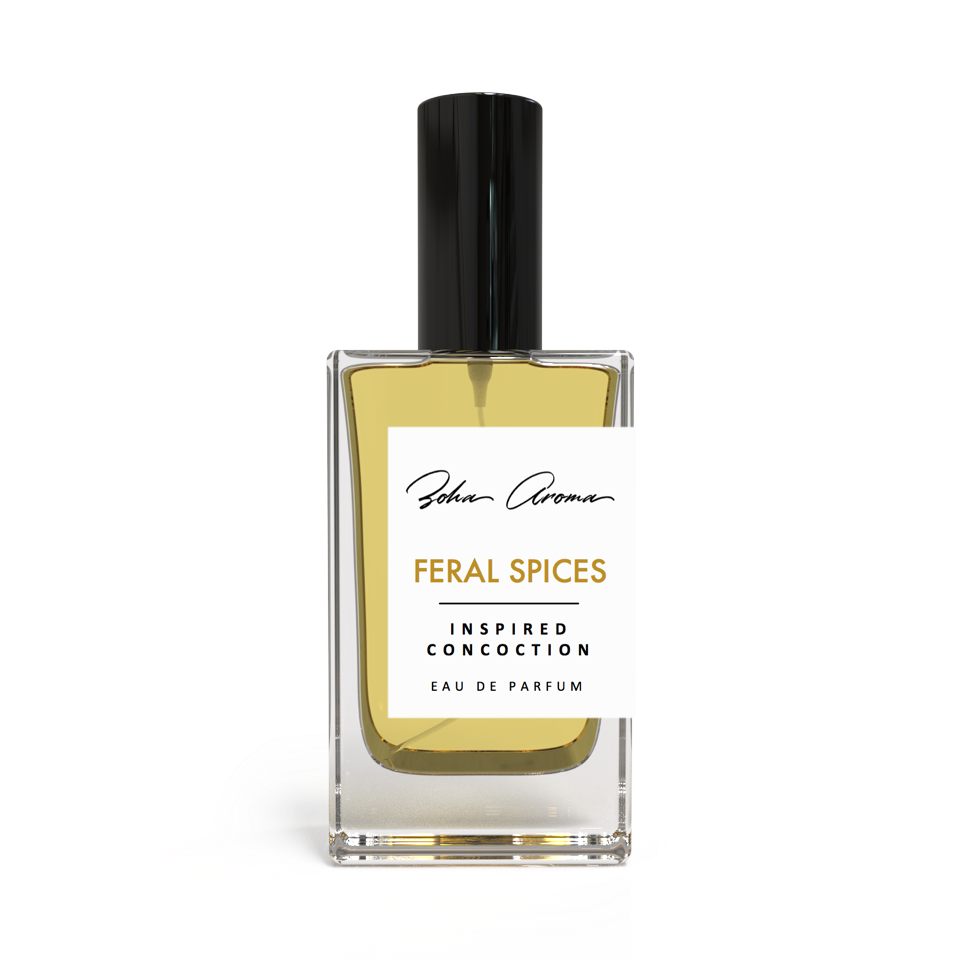 FERAL SPICES is inspired by Memo African Leather.
Main notes: Cardamom, Bergamot, Saffron, Leather, Geranium, Cedar, Oud and Cumin.
Concentration: Eau de Parfum.
Challenging! In the opening it is a bergamot bomb. I wish it would have lasted longer as it was incredible.It was earl grey tea for about 5 minutes before cumin marches her savory salty way into the scene for another 5 minutes. She does not stay lonely though, in comes black cardamom pod and saffron doing the Three Grace's waltz in dry crackling leaves. The dry down is sparking and Amber. I smell no oud. A masculine leaning unisex fragrance . A fall and winter fragrance. A must have. I've never heard of the fragrance this was inspired from but it vaguely reminds me of Ambre Sultan by Serge Leutans. Hope I spelled that right.