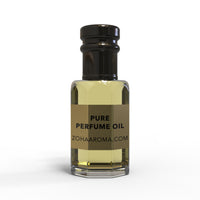 Christian Dior Eau Sauvage
This perfume oil is inspired by: Christian Dior Eau Sauvage.
Main notes: Lemon, Bergamot, Basil, Rosemary, Caraway, Fruity Notes, Jasmine, Coriander, and Patchouli.
The first decent oil of Eau Sauvage I've managed to get hold of. This is pretty close to the original, if I could change anything after an A to B with the original EDT, I'd increase the intensity of the Jasmine note, but other than that this is good. Longevity off fabric is day-long, and as it dries down there is jasmine there, it's just that the woods and citrus are louder initially. Thanks!