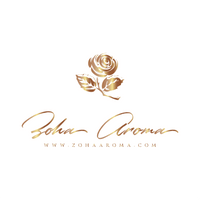 Christian Dior Fahrenheit
This fragrance oil inspired by: Fahrenheit by Christian Dior
Main notes: leather, violet leaf, nutmeg, vetiver, lavender, cedar, musk, sandalwood, mandarin, amber honeysuckle, tonka bean, bergamot, carnation, jasmine and lily of the valley.
Zoha Aroma hits it out of the park again with another classic, but this time it is a great homage to the "vintage Fahrenheit formulation". I've had 3 bottles of another fragrance that is often compared to vintage Fahrenheit (90210 Metal Jeans), and I can confirm that Zoha's version has more of that PETROLEUM note that most of the Fahrenheit fanboys love about the vintage formulas. The violet is still there but toned down a little more compared to the new formulation and even Metal Jeans, but that sweet masculine gasoline smell is definitely on the forefront and because of that, this is EXACTLY what I've been looking for on my fragrance journey. This took me back to when I was a kid in the 90's and I must say I'm impressed they were able to get the closest thing to vintage Fahrenheit that I've put my nose on. The performance is pretty good as well. I would totally recommend this oil to anyone looking for an alternative to the modern Dior Fahrenheit formulation.
This is the old formulation of fahrenheit that i have been looking for all this time. Totally spot on. This is why i fell in love with Dior on my first sniff.