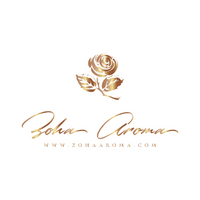 Crystal Musk is a unisex offering with a fresh and delicate scent profile. The make-up of the scent is everything to do with white; from white musk to a cotton accord and everything in between. All of the notes compliment one another and combine to produce a soft and comforting scent that is pleasant to the nose.
Crystal Musk is also a great performer; a few dabs on the wrist and you are good to go!
Main notes: White Musk, Vanilla, Violet, Lilly, White Lotus Blossoms, Honey, Cotton accord, Cedar and Sandalwood.
Fantastic creation!
I had to come back for another review on this one. Just bought this after trying the sample. It's such a fantastic fragrance if you're a fan of perfumes like Prada L'homme, Mugler Cologne, or anything from the brand Clean.
I had the pleasure of trying a sample. It is extremely clean and soothing. It starts off with a soapy and almost nail polish odor. It is actually very pleasing. It dries down to a scent I can only describe as a high quality soap. I can see Aqua di Parma making a soap with this scent profile. It is the perfect office fragrance.