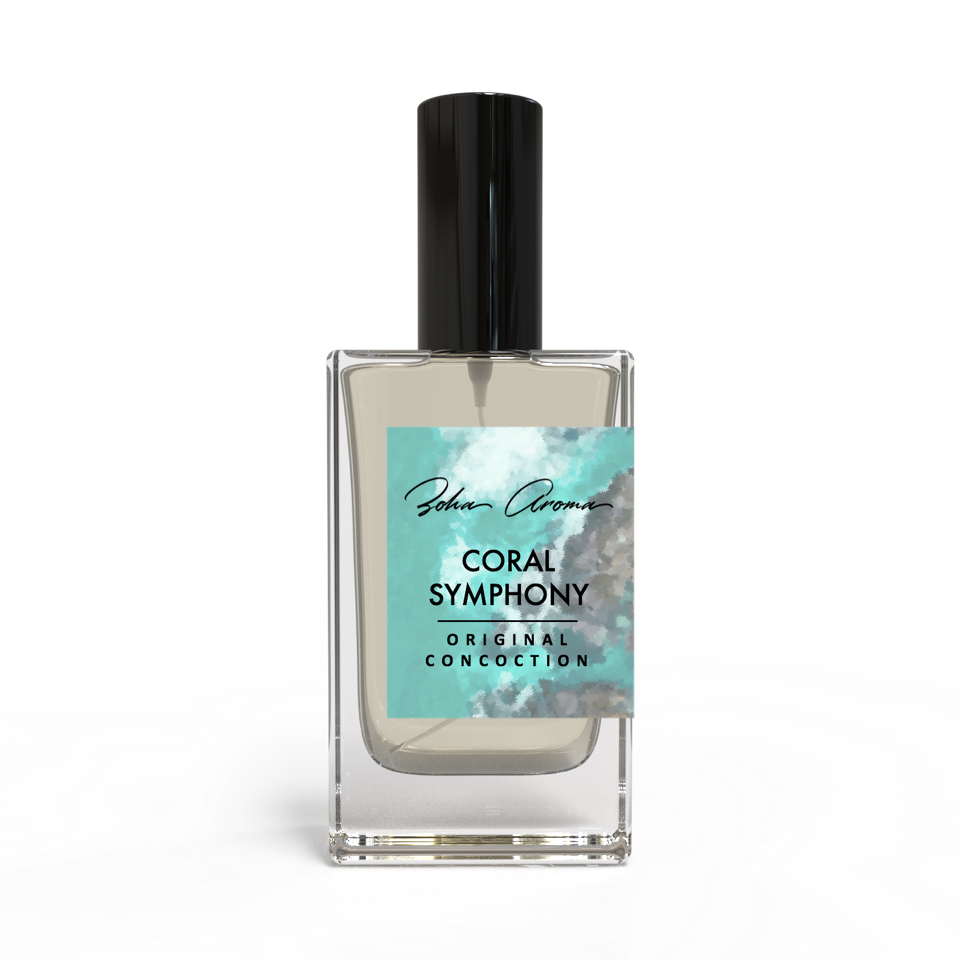 CORAL SYMPHONY is an original creation from Zoha Aroma.
Coral Symphony is classified as a unisex composition that is most suitable for the spring, summer and fall seasons. Coral Symphony opens with the notes of bergamot and grapefruit, followed by a tinge of sweetness from the note of fig. The intermingling of the citruses and fig in the opening results in somewhat of a salty-aquatic accord which remains for a short while. As the opening settles, the mid introduces itself with dry herbal elements of vetiver, as well as sparks of woody nuances. The mid also offers very slight hint of vanilla, providing depth and warmth to the scent. When Coral Symphony reaches its dry down, the woody nuances become more prominent and the scent concludes as such.
Main notes: Bergamot, Fig, Grapefruit, Juniper Berries, Vanilla, Vetiver, Cedarwood, and Pine Needles accord.
Concentration: Eau de Parfum
Very light fragrance
I could barely smell this one. No projection. Longevity was about 10 minutes.
Very clean and fresh. My wife loves it! Definitely unisex.
Definitely a symphony, on my skin its like a nice blended citrusy soft drink. I love it