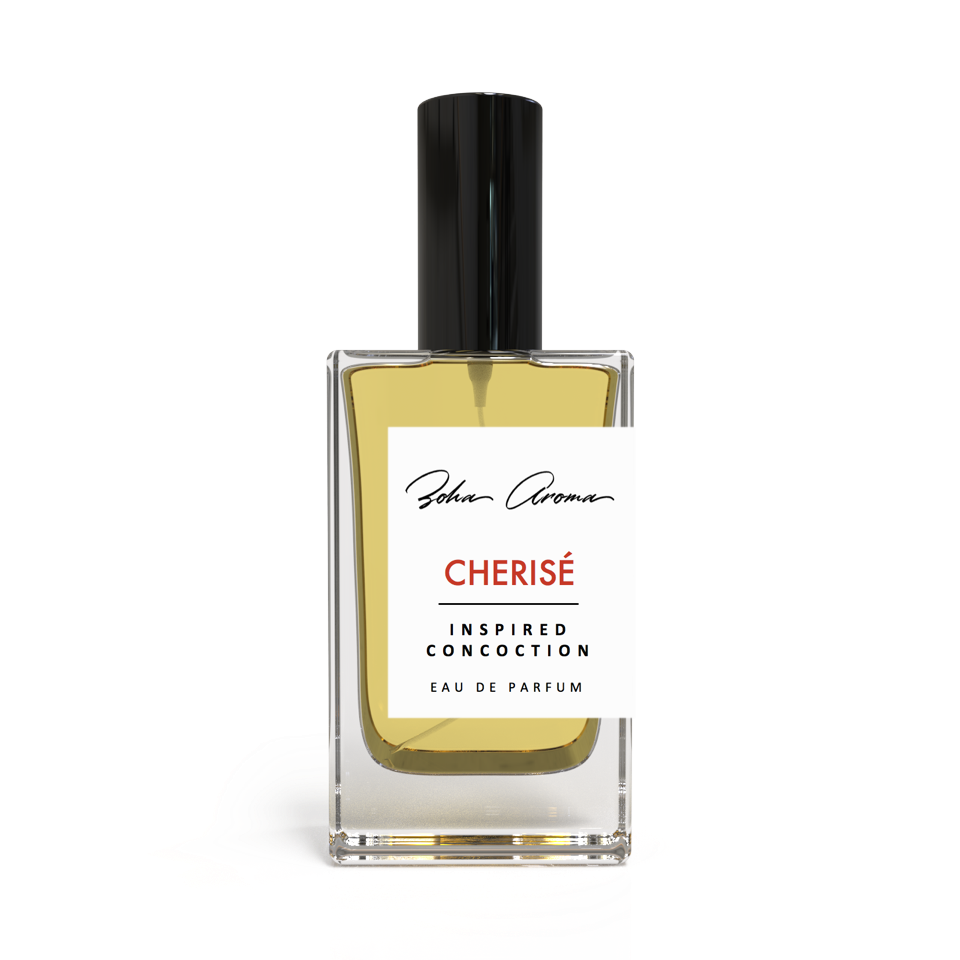 CHERISÉ is inspired by Tom Ford Lost Cherry
Notes: Sour Cherry, Liquor, Almond, Peru Balsam, Tonka Bean and Sandalwood.
A true representation of cherry in a fragrance that is completely unisex and doesn't smell like cough syrup?! What more could one ask for! Cherisé opens with a novel blast of sweet-sour cherry upon initial spray, which quickly turns only slightly boozy as the liquor note nods its presence. Thereafter, a fruity-creamy nuance develops resulting from the notes of almond, peru balsam and sandalwood. The intermingling of base notes provides the strength needed for a desired longevity and performance of this fragrance, something the original composition severely lacks. In our inspiration, you'll be getting a combination of quality, performance, accuracy, and let's not even mention the price difference.
Sour Cherry, Liquor, Almond, Peru Balsam, Tonka Bean and Sandalwood.


10 on 10
Beautiful fragrance smells extremely close to original lost cherry. Very pleased with the purchase. Done another order for bunch of fragrances and have very high hopes. Can't wait to test them all.
Love this
I've never smelled the inspiration but I love the warmth of this scent. It's definitely strong on the cherry but also has a boozy aspect to it that makes it warm and spicy. It's very long lasting and has great projection! I'll definitely be wearing this lots in the Fall - for me, it carries a bit too much warmth for it to be wearable in the summer.
I get tons of compliments whenever I wear anything from The House of Zoha Aroma. This is better and longer lasting than TF and the shipment and delivery is top notch! This company is the best at all creations.
This is just beautiful. It is such a bright cherry scent, very playful, but still has some depth to it. I ordered a sample of Cherise cause I wanted to see how true the opening will be. It is spot on and just so intoxicating I need a bottle of this.
This is fantastic. Received as a sample with my order and man am I wishing I had ordered a bigger bottle. Note I've never smelled lost cherry but reading the notes break down this is exactly what I hoped it would smell like. Definitely mass appealing but at the same time it's unique . No one will be smelling like you but everyone will want to smell like you kinda stuff. Beautiful