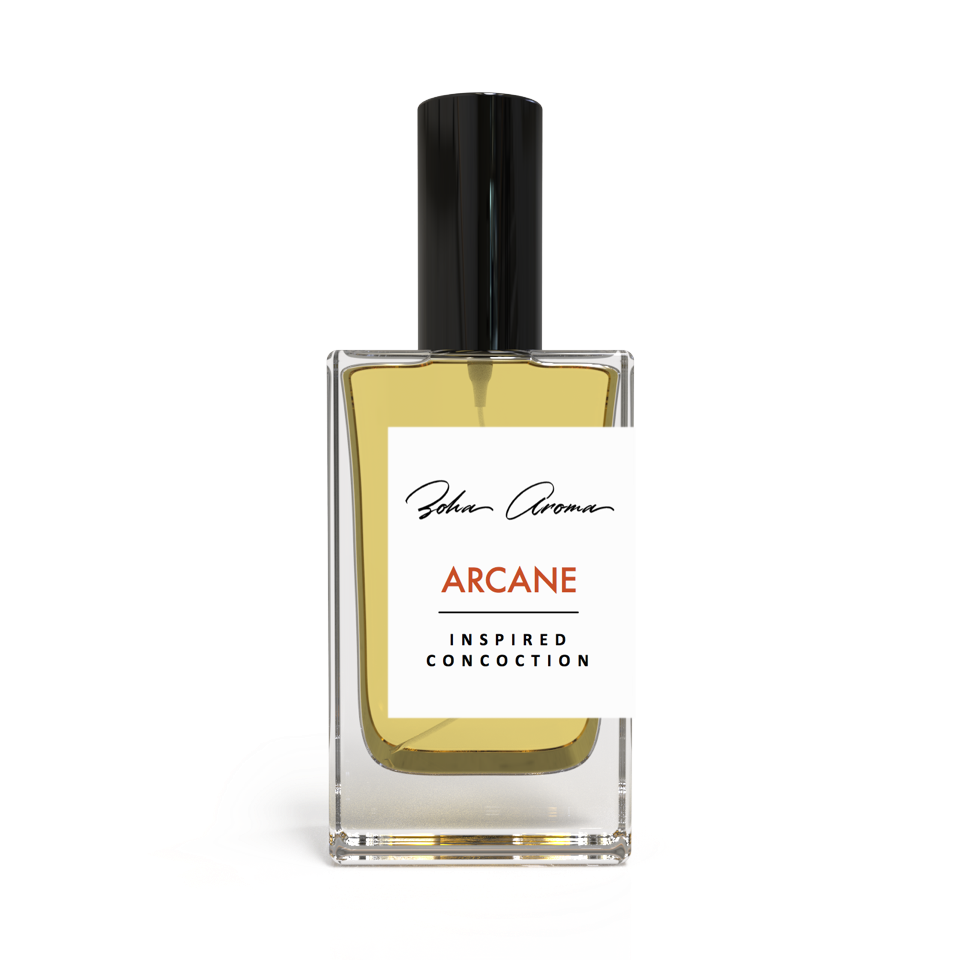 ARCANE is inspired by Roja Dove Enigma Pour Homme (AKA Creation-E).
Notes: Cognac, Vanilla, Tobacco, Benzoin, Black Pepper, Jasmine, Ginger, Bergamot, Neroli and Patchouli.
Concentration: Eau de Parfum
Definitely has that effervescent cola opening then dries down into a boozy cognac and vanilla. I have never smelled Enigma but this stuff is a amazing.
This scent is definitely familiar/nostalgic and falls under a 'unisex' category. You are hit with this bitter sweet, fresh opening. It triggers this memory of a candy or drink that you had before. I then remember; you know that old-time candy that tastes like cola and it melts in you mouth and fizzes away? It has that quality/resemblance. If you look at the notes of Arcane, you realize that it shares the ingredients of the original Cola with a few welcome additions. Neroli, vanilla, citric acid(bergamot is citrusy), a touch of ginger... equals Cola. The jasmine in the heart brings that cool floral tea aspect and the tobacco and patchouli notes brings in the masculine warmth. If you love a fizzy bittersweet fuz of neroli & Cola, that stays fresh throughout for a date with someone during the day and pleasing enough for an office, this is a great scent! My wife loves this scent on her as well.
This smells more like Cola candy through the nozzle. Not as strong as Creation E, however this is an outstanding scent. In the drydown it is 99% close to Creation E as I wore them side by side. For the price, this could just be the better scent overall. I am glad I ordered 50ml bottle. A must try if you like Creation E. Zoha Aroma nailed it with this one.
It's difficult to differentiate from the inspired fragrance. If you enjoy Creation E, this one is highly recommended. Great longevity and sillage. I'm definitely going to be ordering more!
Very nice fragrance if you like Creation-E you will definitely like this.