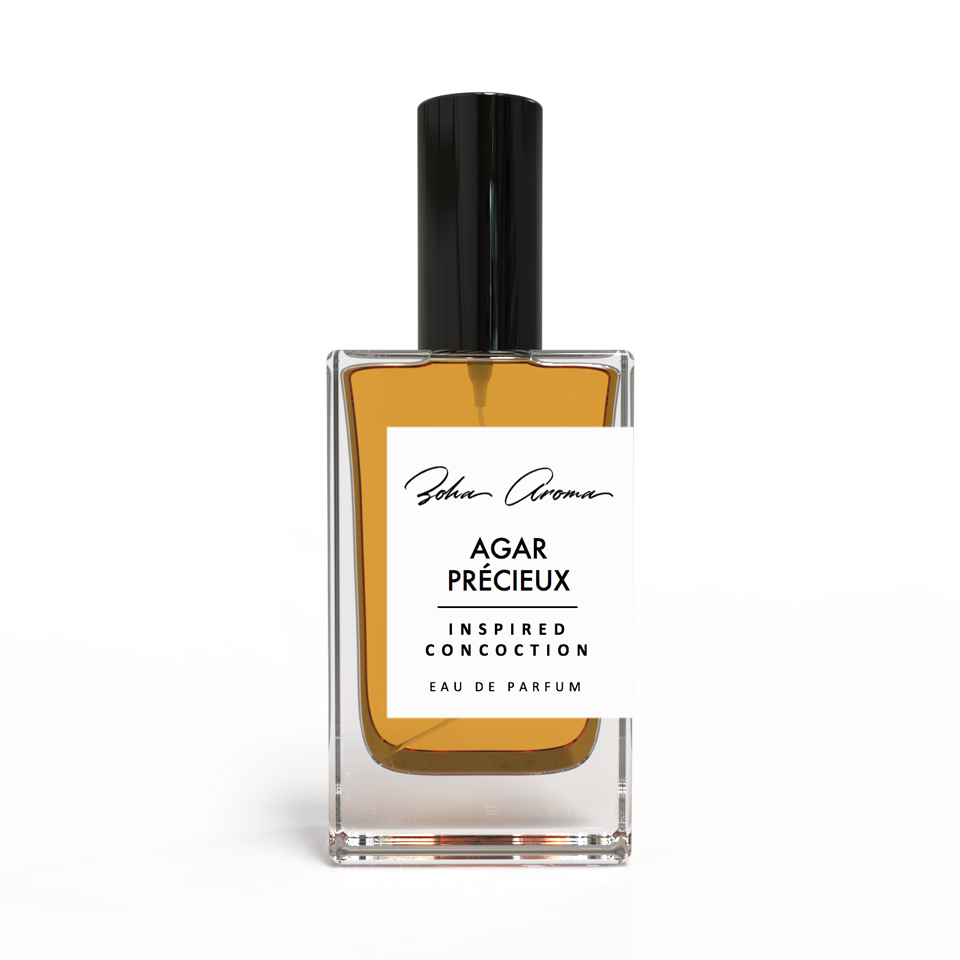 AGAR PRÉCIEUX is inspired by Tom Ford Oud Wood.
Main notes: Agarwood, Rosewood, Black Pepper, Sandalwood, Amber, Cardamom, and Vanilla.
Concentration: Eau de Parfum.
Very pleasant smell.
This has been very well executed, very close to the original lasts a good 8 hours on the skin
Excellent quality and reasonable price
I had been looking for TF Moss Breches for a while until I found Zoha Aroma. Their products have really entered into a space where I am interested. So I ordered some of them and intended to compare with my TFs, Agar Precieud is one of them in the first order. IMO they are much alike in notes (98%) . The 2% difference is Agar Precieud has more woody scent and it lasts longer on skin. I love this juice, along with the price, so I ordered 2 more lager size bottles and its perfume oil (60ml) at the 2nd time. In winter, I can spray Agar Precieud on my clothes and put Zora Aroma perfume oil "Lost Cherry" on skin; or spray "Cherisé" behind ears a collarbones and then put their perfume oil "Oud Wood" on the neck and wrists.
Agar Precieux
Excellent rendition of Oud Wood. Not at all synthetic as some clones can be. This is refined, smooth and very pleasing. Excellent job Zoha
Great scent and performance again
This smells very close almost identical? To the original, lasts a good 4 hours projection on myself and probably 8 in total where it fades to skin, another great one