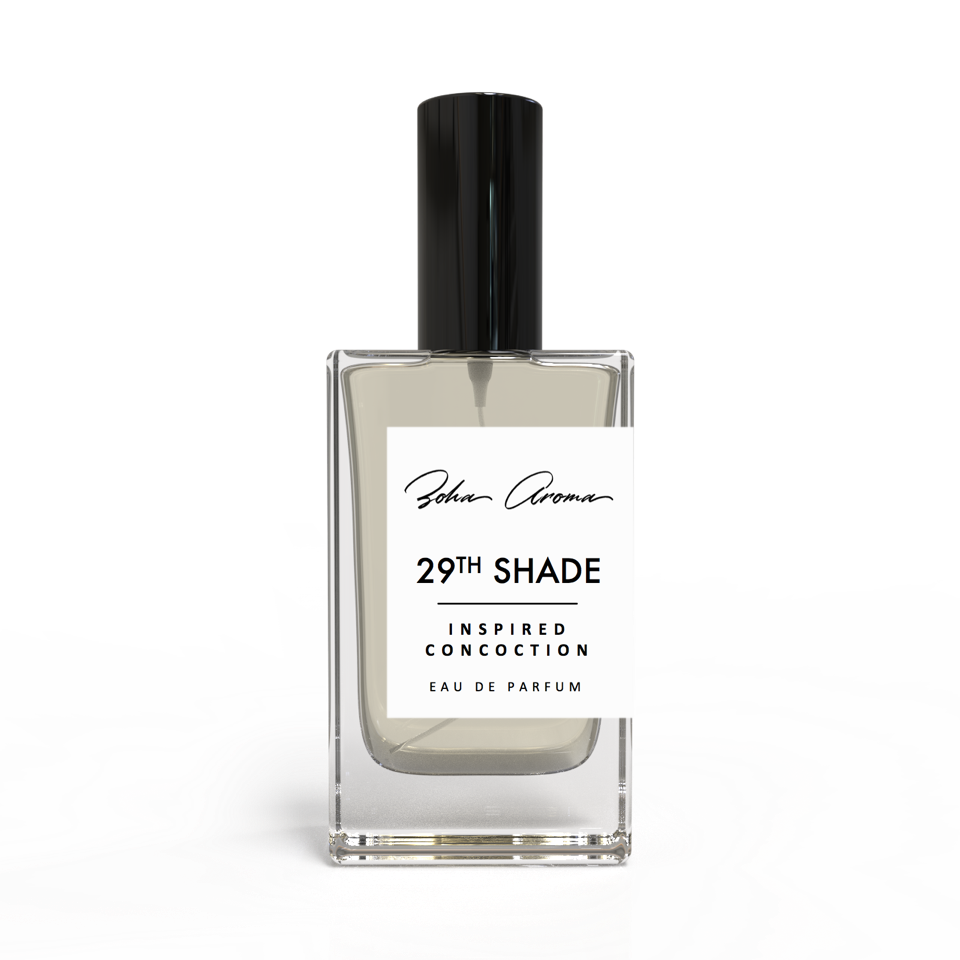 29TH SHADE  is inspired by Le Labo The Noir 29.
Main notes: Cedarwood, Fig, Tobacco, Hay, Vetiver, Bergamot, Bay Leaf, & Musk.
Concentration: Eau de Parfum
Third bottle
I love this stuff. Smells so fresh and I always get complimented on it :)
Oh, what a lovely scent. Fig and bergamot are so juicy smelling like a rose! This smells not like tea but like wine and roses. Gorgeous. Beautiful woodsy base. Works amazingly well on a man.
I have the original Le Labo The Noir 29, and let me tell you, this smells EXACTLY the same. I love it so much, I just wish shipping wasn't $15. It's still worth it to me, due to the low price of the fragrance itself. I was not expecting my fragrance to come in a cute leather pouch, which is a nice touch. Please do a version of Le Labo Tonka 25. I will be a lifelong customer.
If your are a fan of le labo house, then this is a real gem. This is a beautiful concoction. Much love for Zoha Aroma.