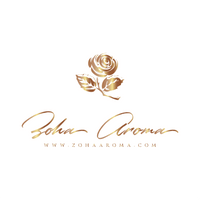 Tom Ford Venetian Bergamot
This fragrance oil is inspired by: Tom Ford Venetian Bergamot.
Bergamot, Gardenia, Ylang Ylang, Ginger, Sandalwood, Magnolia, Black Pepper, Pink Pepper and Cashmeran.
I love this fragrance. I expected the bergamot to be much sharper and prominent, especially considering there is ginger, black + pink pepper. That being said the sandalwood and floral notes are truly the big players in this inspiration. I find myself constantly smelling my wrist as it is so addictive. A very sexy date fragrance in my opinion. Great for a first date! Projection and longevity are grand on my skin. I buy a lot of originals in full bottle and decant format. I also buy Dua fragrances but Zoha is the absolute best. Not only are the inspirations phenomenal renditions but their own original creations are masterfully blended. Golden sand, white leather, Madigascan vanilla, Majalis... All ridiculously amazing!