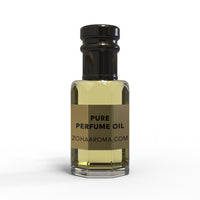 Madagascan Vanilla is an opulent fragrance that is creamy and mouth-watering, featuring notes of bourbon vanilla, cedar wood, musk and amber. It is a realistic vanilla-based fragrance with a modern touch. Madagascan Vanilla is suitable for both men and women.
Top notes: Fruity, Warm Caramel
Middle notes: Lilly, Rose, Cookie
Bottom notes: Vanilla, Cedarwood, Amber
Madagascan Vanilla is of amazingly rich and decadent sweetness. Oil appears to be milky with a very high viscosity, I added one to my cart promptly upon smelling the sample vial. This is unlike any perfume oils I've tried before.
An amazing scent that shouldn't be missed. Very sweet long lasting on the skin. If you didnt buy it, you're missing out !!
SMELLS AMAZING!!! VERY SWEET AND RICH!