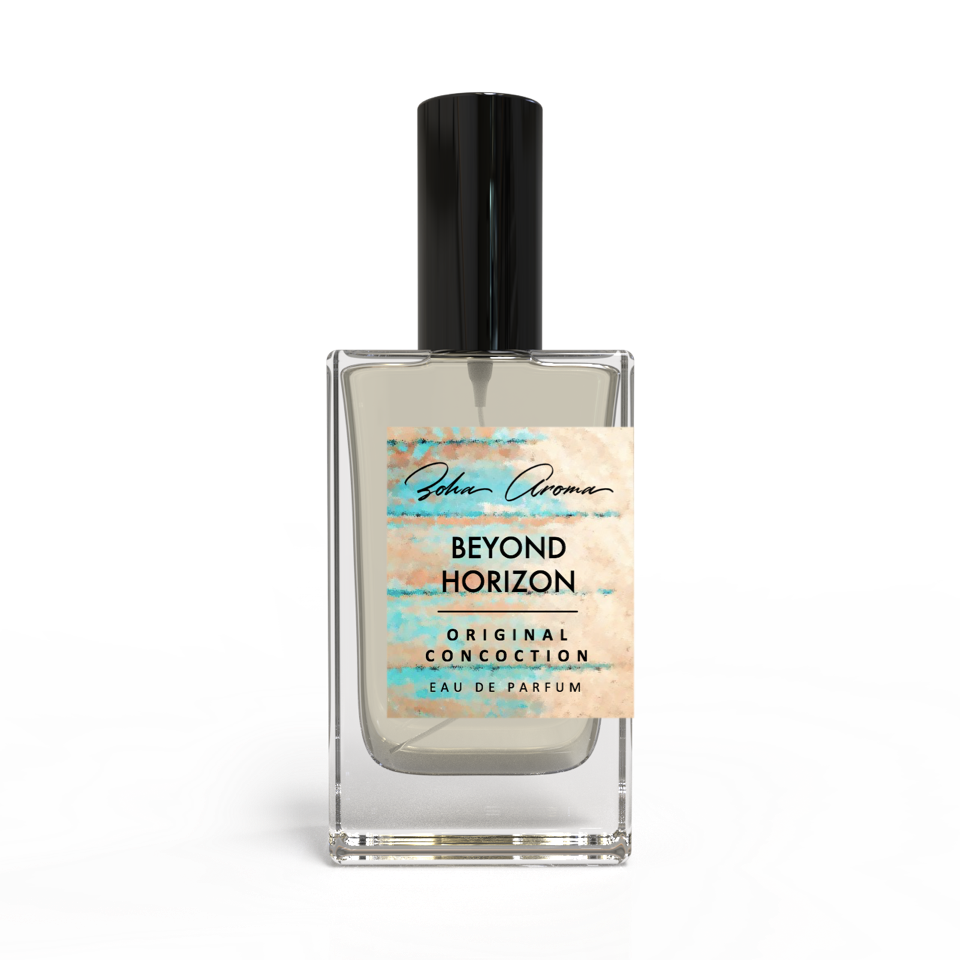 Beyond Horizon is an original formulation by Zoha Aroma; classified as a citrus-fruity fragrance.
Beyond Horizon through its selected components achieves and presents an uplifting aromatic character. It takes the wearer through multiple elements of citruses in the opening resulting from the notes of lemon, bergamot, lime and mandarin. Beyond Horizon at heart offers a creamy-gourmand accord produced by the notes of vanilla, sandalwood, tonka bean and musk. The sweet components of the fragrance is also accompanied by subtle, delicate florals such as tagetes, orange flower, ylang-ylang, violet and jasmine. The fusion of these vibrant notes produces a character-rich fragrance, suitable for formal and causal settings.
Main notes: Lemon, Bergamot, Mandarin, Vanilla, Coconut, Ginger, Black Currant, Pink pepper, Tagetes, Orange Flower, Violet, Ylang-ylang, Hibiscus, Sandalwood, Musk and Amber.
Concentration: eau de parfum
The opening was a little citrusy harsh, but the middle and the drydown are much smoother, almost creamy. Really interesting fragrance, really good in summer. It reminds me a little bit of Virgin Island Water in the vibe. A little bit on the masculine side.
Oh, I *like* this. Fruity top, blended smoothly through coconut and a touch of light florals, just the right amount of sweetness and weight to the base, does not overdo it anywhere, (and the coconut doesn't come across like sun lotion). Very nice indeed, safely unisex. Many thanks!